There is nothing quite like sticking a cartridge into a handheld games console to bring back some gaming nostalgia. You might have thought the days of cartridge based gaming were over, however the Evercade is great way to get that feeling on a modern system.
What is Evercade?
The Evercade is a cartridge based retro handheld console, which was released by UK company Blaze in May 2020.
This retro console allows you to play officially licenced retro games and some modern retro inspired games in the comfort of your own hands. You can even plug it into your TV using a HDMI cable and play it on a big screen.
It seems to be aimed at those who grew up in the 80s and 90s who owned consoles like a Gameboy or Game Gear, however there is a wide variety of games that some younger gamers may enjoy too.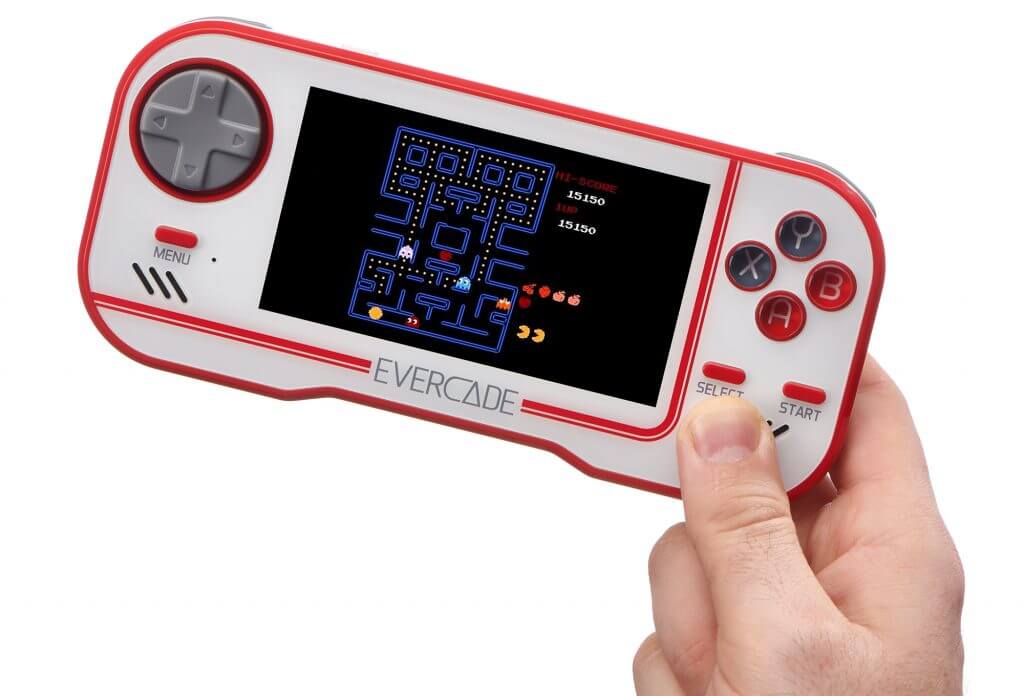 Starter vs Premium Pack
The Evercade console is available in two packs, the starter pack priced at around £59.99 and the premium pack price at around £79.99. The only difference between the packs are the cartridges included.
Starter Pack
The Evercade starter pack comes with just one cartridge, the Namco Museum Collection 1 cartridge, which contains 11 games including classics such as Pac-Man and Dig Dug.
Buy the Starter Pack on Amazon
Premium Pack
The Evercade premium pack comes with the Namco Museum Collection 1 mentioned above, the Interplay Collection 1 cartridge with 6 games including Earth Worm Jim and Clay Fighter and the Atari Collection 1 cartridge with 20 games including Centipede, Ninja golf, Asteroids and food fight.
Buy the Premium Pack on Amazon
Recommended Cartridges
In addition to the cartridges that come bundled with the system, there are plenty more cartridges to play and collect.
There is a full list of cartridges listed on the Evercade website with a wide variety of games on them. Each cartridge comes with a nice colour manual with details about each game, so it's great for collectors.
Here are some of our favourites.
Xeno Crisis & Tanglewood Cartridge
This cartridge is interesting because it's doesn't contain retro games from back in the day. Instead it includes modern games in a retro style. Xeno Crisis is a top-down shooter a bit like Smash TV and Tanglewood is a 16-bit platformer. It's great to be able to play Xeno Crisis on a handheld and it's definitely worth the £15 on it's own.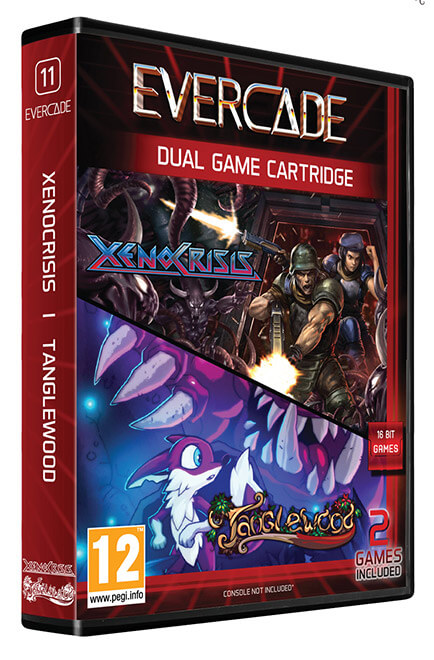 Piko Interactive Collection 1
This cartridge has a real mix of 20 games on it, including the likes of Top Gear (renamed to Top Racer) and Iron Commando.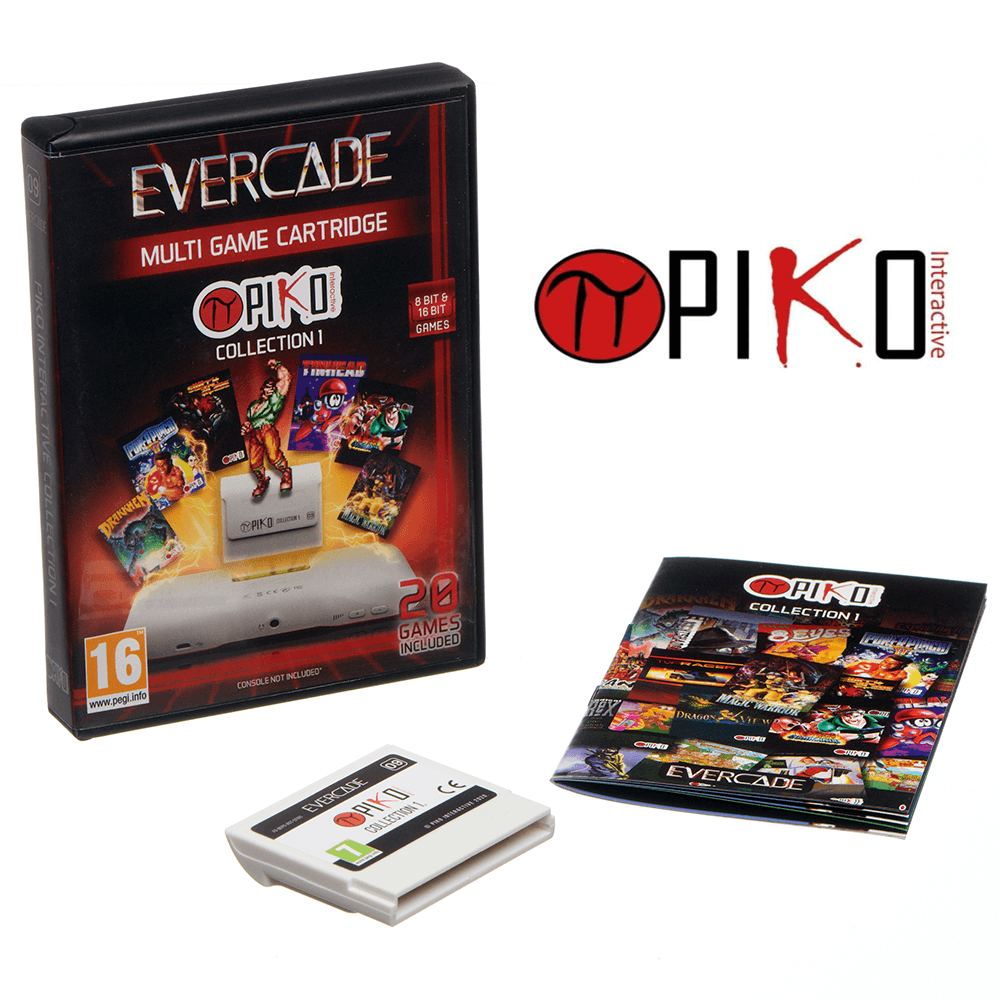 Data East Collection 1
This cartridge has some classics including the beat-em-up Two Crude Dudes, Burger Time and Midnight Resistance.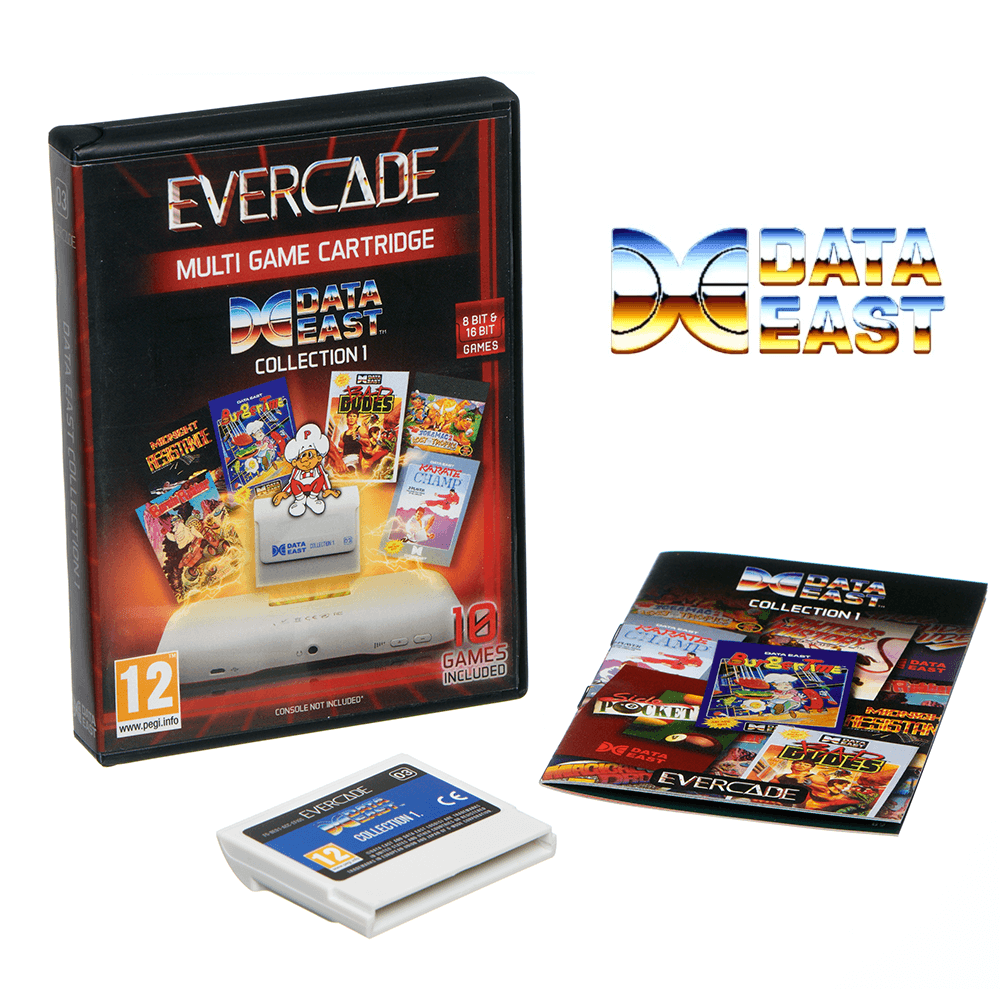 Mega Cat Studios Collection 1
This is another cartridge that contains modern games made in a retro style. Highlights include the excellent hack & slash Tanzer and puzzle game Old Towers.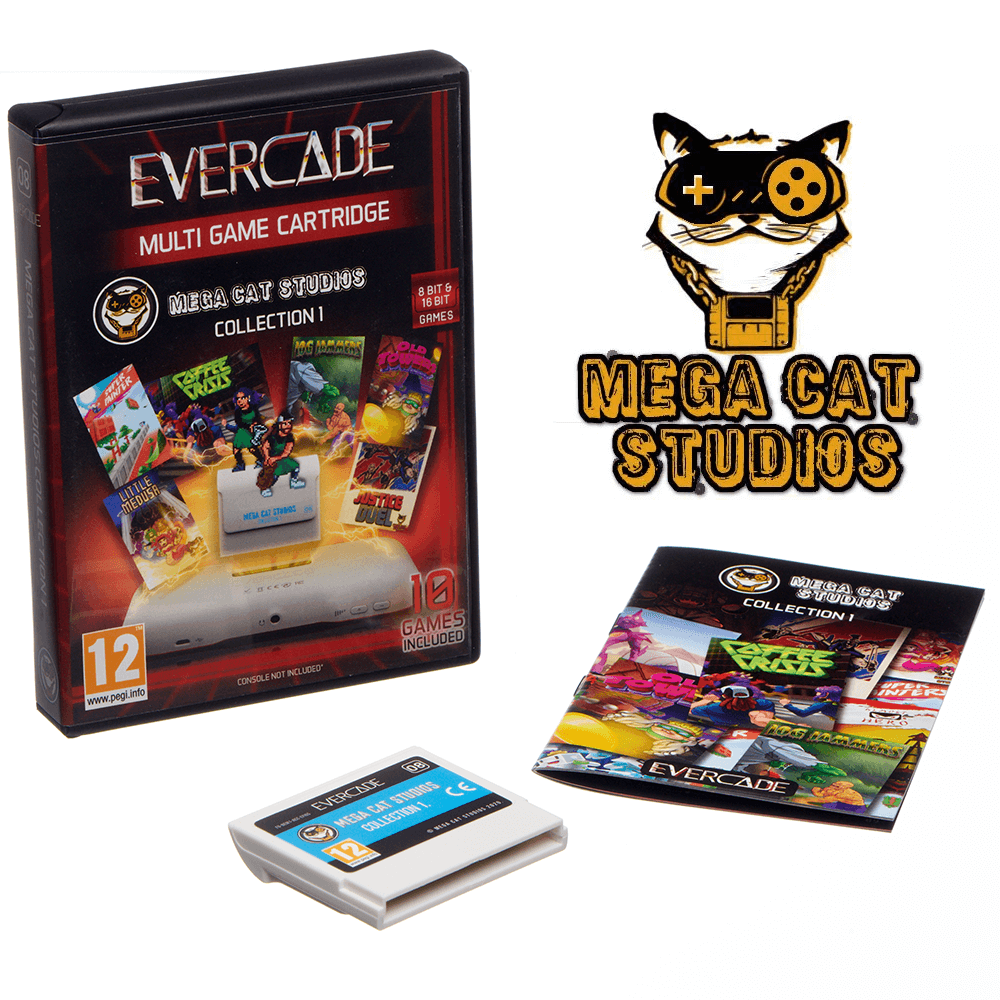 Future Cartridge Releases
Since the Evercade launched in May 22nd 2020 they have been continually adding cartridges to it's library. It's good to see that they have plenty more planned releases. Including the Atari Lynx Collection 1 and 2 being released at the end of November and the Indie Heroes collection is being released next year.
Conclusion
With a great mix of games this retro handheld console is excellent for fans of retro gaming, who grew up playing 8 and 16 bit cartridge based games.